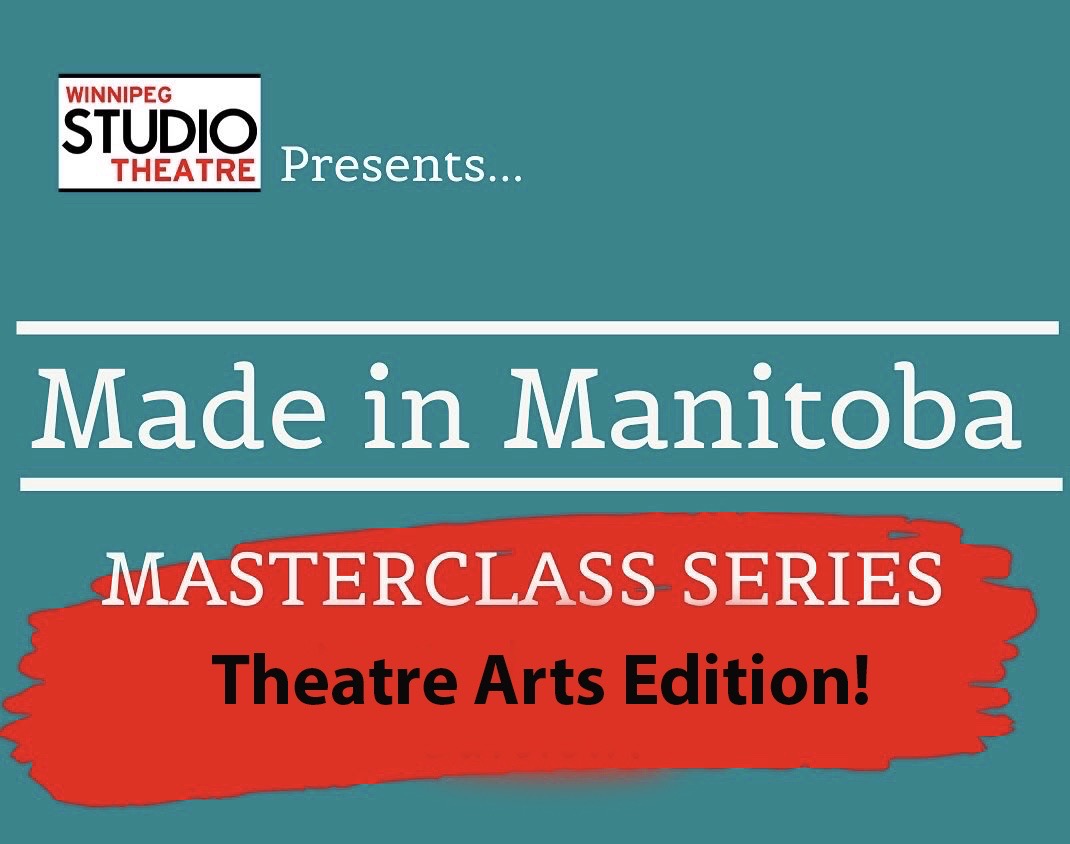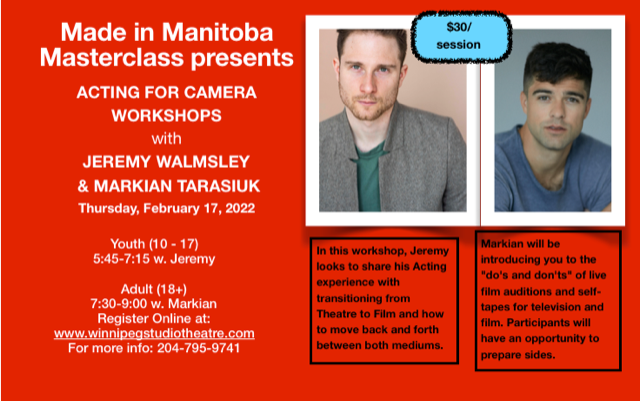 Please register at the link above for acting for camera workshops with Jeremy Walmsley and Markian Tarasiuk!
Made in Manitoba Masterclass series is offering two Acting For Camera Workshops.
From Theatre to Film with Jeremy Walmsley
February 17, 2022 – 5:45-7:15 pm/Junior (ages 10-17)
In this workshop, Jeremy looks to share his Acting experience with transitioning from Theatre to Film and how to move back and forth between both mediums. Participants will
be introduced to practical exercises and film acting techniques which will be test-driven in the workshops. As a seasoned performer on stage who has transitioned to
be a sought-after film actor, Jeremy can offer first-hand advice for the "best practices" of using your theatre skills on camera.
Acting for Camera with Markian Tarasiuk
February 17, 2022 – 7:30-9:00 pm/Adult (ages 18+)
Markian will be introducing you to the "do's and don'ts" of live film auditions and self-tapes for television and film. All participants will have an opportunity to prepare sides (scenes) and participate in a mock audition online.
Fee: $30.00/individual session
Register by completing online Jotform winnipegstudiotheatre.com
Payment may be made by e-transfer to:
studioworksacademy@gmail.com
Password: Masterclass
More Information and Artist Bios – click here!