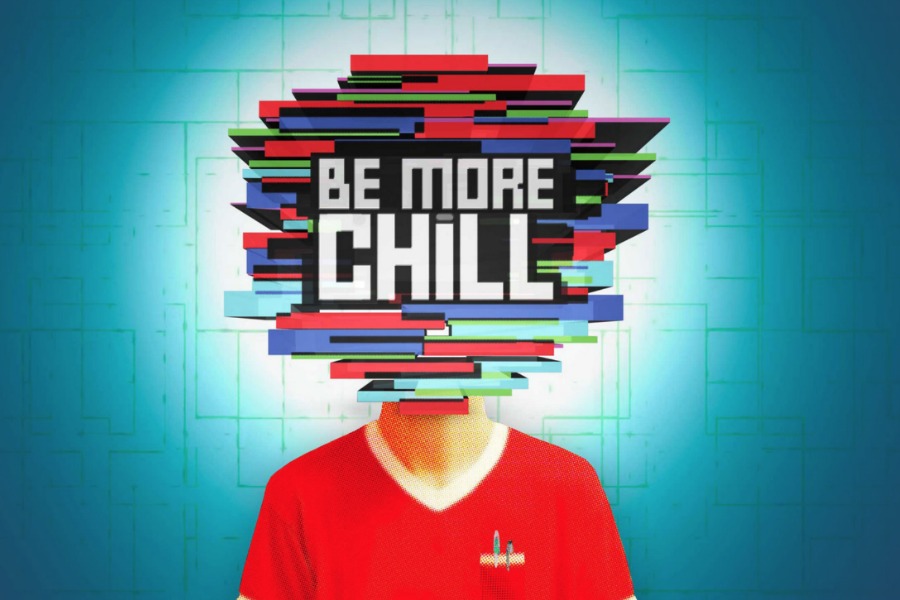 Thanks to everyone who auditioned for this and are working so hard on the upcoming production!
---
2020-21 Auditions for ages 14+
Winnipeg Studio Theatre's StudioWorks Sr. Academy is pleased to announce the Manitoba premiere of the Joe Iconis musical BE MORE CHILL in May 2021 at the Asper Centre for Theatre and Film.
Audition for entry into the StudioWorks Academy program which runs from September thru May is now open. To arrange an audition via ZOOM, please contact StudioWorks program Director: Brenda Gorlick – bregor@shaw.ca or cell: 204 795-9741
BE MORE CHILL, based on the novel by Ned Vizzini, is about "More than surviving."
That's all Jeremy Heere wants out of high school. But looking up from the bottom of the social ladder, there's little hope for the uncool Jeremy. But what if there was an easy way to change all that? Enter the SQUIP, a Japanese nanocomputer in the form of an easy-to-swallow pill. The SQUIP will implant itself in your brain and tell you what to wear, what to say, and how to act to achieve ultimate coolness. Seems like an easy choice, right? But when things with the SQUIP take an unexpected, darker turn, is Jeremy willing to lose his best friend, his crush, his classmates, and the whole world, all in an effort to be more chill? Set to a hot pop-rock score by Joe Iconis, Be More Chill is a hilarious sci-fi tale of high school and one boy's quest to fit in
The StudioWorks Sr. Academy is specifically geared for students who wish to improve their skill level in musical theatre and performance technique. The 34 week, 100 hr. + program offers training in vocal work, movement and dance and script work leading up to our production of Be more Chill in late May.
Up to 24 students are accepted into the program annually and gain entry through invitation or audition only; program Fees are: $1500.00 for the season.
Submission Deadline: Aug. 21, 2020
For more information call Brenda Gorlick (204) 795-9741 or email bregor@shaw.ca