The Kayla Gordon Musical Theatre Award 
Kayla Gordon, founder of Winnipeg Studio Theatre has worked tirelessly with emerging and established artists helping them grow and sustain their careers in Winnipeg and beyond. The Musical Theatre Artist Award, reflects her passion and invaluable support to the artists in Winnipeg. The award is presented to an emerging  triple-threat artist (actor, singer and dancer) and provides the artist the opportunity to advance their career through financial assistance, mentorship, and increased exposure.
2022's KGMA Recipient
MEGAN FRY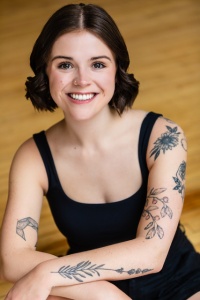 Megan Fry is a singer, dancer, and actor based in Winnipeg, Manitoba. She studied for 2 years with The Village Conservatory for Music Theatre where she was a part of their productions, Twelfth Night partnered with the Keep Theatre, and digital production, Inhibition Exhibition. This past year, Megan has been working at Celebration's Dinner Theatre and has been a part of several independent films. Megan will be graduating from the University of Manitoba this winter with a bachelor's degree in science, and she is very excited to be making her Rainbow Stage debut this summer in The Wizard of Oz. Thank you to my incredible family for all the love and support!
RUNNER UP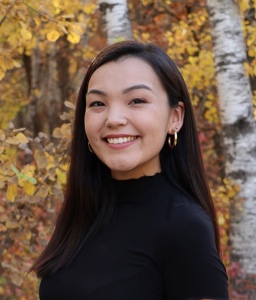 Julia Davis is an Inuk singer/actress, currently residing in Winnipeg, Manitoba. She recently completed her second year of study with the Village Conservatory for Music Theatre, and premiered her piece, Aqqaq (Northern Lights), at the year-end showcase. Julia also holds a Bachelor of Music (Vocal Performance) from the Desautels Faculty of Music at the University of Manitoba. She is actively involved in theatre performances, competitions and film projects around Winnipeg. Recent credits include SkyMed (Paramount+), Finality of Dusk (Eagle Vision), Burden of Truth (Eagle Vision), and The Yeomen of the Guard (Gilbert and Sullivan Society of Winnipeg).
HONOURABLE MENTIONS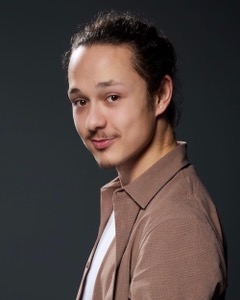 Vinnie Alberto (he/him) is a multidisciplinary Métis storyteller, singer, actor, dancer, and creator raised on Treaty One Territory. He is very grateful to have been considered for this award! Vinnie is a graduate of Sheridan College's Honours Bachelor of Music Theatre Performance Program, class of 2022. Recent credits include Ensemble in The Wizard of Oz (Rainbow Stage (upcoming)), Sky in Mamma Mia! (Drayton Entertainment), Deacon in Destination Wedding! (Musical Stage Company), Sebastian in Twelfth Night: The Musical & Lead Dancer in Working Title (Theatre Sheridan). Vinnie is incredibly thankful to have been taught and mentored by Darnell Thomas, Jordan Laffrenier and Shakeil Rollock, some of Canada's leading fellow BIPOC artists. Vinnie is an advocate that BIPOC voices need to be heard and valued in theatre and beyond. #EveryChildMatters @vinniealberto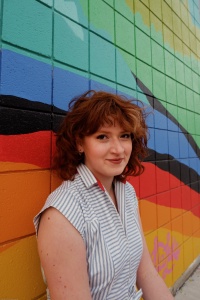 Alanna McPherson (she/they) is an emerging artist born and raised in Treaty No. 1 Win-nipi/Winnipeg, MB.  She is a recent graduate of MacEwan University's Theatre Arts Program (2021): Into The Woods as Baker's Wife, Urinetown as Senator Fipp/Ensemble. Most recently, Alanna enrolled in The Village Conservatory (ViC) where their original work was featured in ViC's online production, Inhibition Exhibition: Embracing Shadows.  Alanna is thrilled to announce that this upcoming year she will be hittin' the road with Alberta Musical Theatre Company's province-wide school tour of Jack And The Beanstalk! Follow their tour adventures @ala.mcp! A long-time WST fan, Alanna would love to thank Erin, Kayla, and WST for this tremendous honour and opportunity!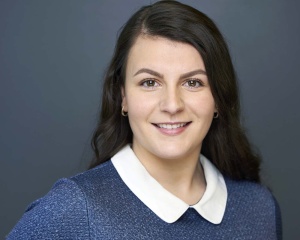 Charlotte Thompson is a prairie girl born and raised in Portage La Prairie and Winnipeg. After graduating from high school, she studied at The Canadian College of Performing Arts, where she received an Enriched Diploma in Performing Arts and the Company !C" Studio Ensemble Diploma. Studying at CCPA she really came into her own as a triple threat, all the while learning new disciplines such as stage combat, physical theatre, clowning, acting for camera and devised theatre. Most recently, Charlotte has received further training with The Village Conservatory where she was given the opportunity to write, direct, choreograph and perform in her own original work. With all of this training this flatlander has worked across Canada performing with company's such as The Greater Victoria Shakespeare Festival, Collectivus Theatre, The Victoria Fringe, The Winnipeg Fringe and many more. Over the past 2 years Charlotte has found a passion for teaching young emerging artist with credits including Stoney Brooke Dance Company, Studioworks Academy, Summer Studioworks and Made in Manitoba Masterclass. Charlotte is thrilled to be sharing her love for theatre with youth back where it all began for her, and hopes to share it on stages very soon.
PAST RECIPIENTS

2020 – ALYSSA CROCKET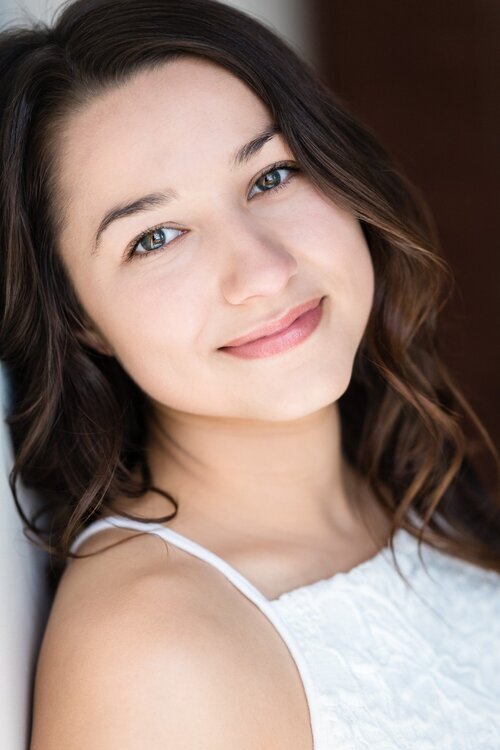 _________________________________________________________________________________________
Congrats to Brenda Gorlick for receiving the Winnipeg Theatre (EVIE) Theatre Educator Award in 2020!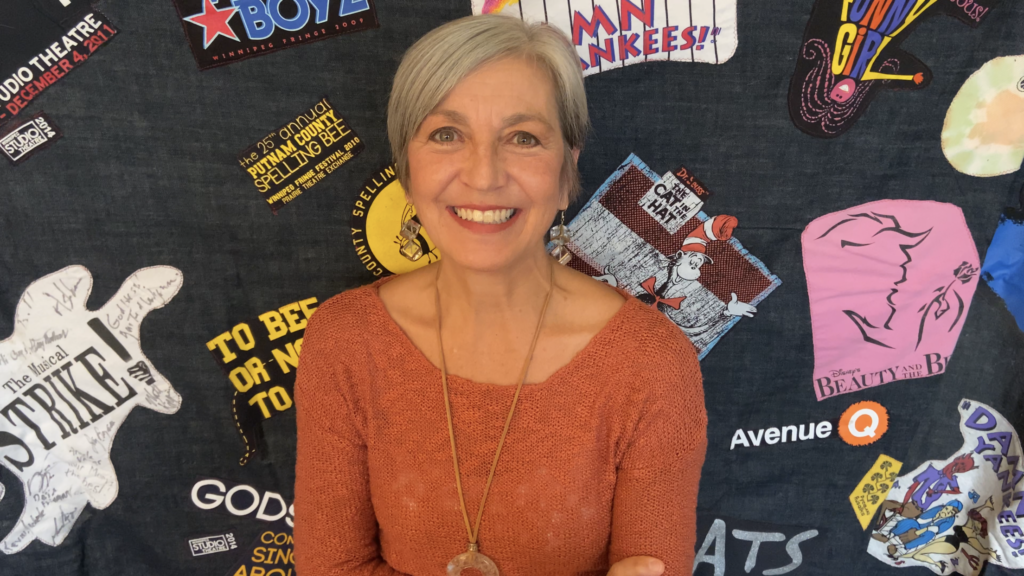 CTV INTERVIEW – https://winnipeg.ctvnews.ca/video?clipId=2066943&jwsource=cl