A Message from Kayla Gordon and Brenda Gorlick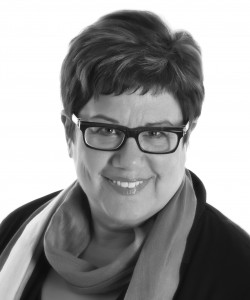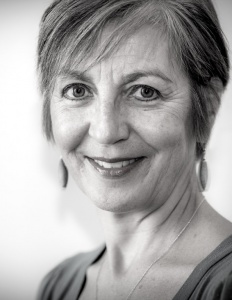 Winnipeg Studio Theatre is a non-profit company founded in 2006 devoted to creating, developing and producing Canadian and international contemporary plays and musicals in an intimate setting.
Our goals are educational and developmental, combining a mix of original, traditional and experimental theatre where creativity can emerge and artists of different disciplines can discover and work together.
WST has developed a niche in the Winnipeg theatre scene by producing small intimate contemporary musical theatre productions that appeal to all ages, in particular young adults.
We believe that the types of musicals we choose have an incredible amount of depth in their stories and characters and use music as a vehicle to heighten the drama and propel the story forward. Glitz, glamour, and big dance numbers are not the criteria; instead the focus shifts to the story and development of the characters.
Productions include School of Rock, American Idiot, Heathers: The Musical, Ordinary Days, Rooms – A Rock Romance, My Mother's Lesbian Jewish Wiccan Wedding, Spring Awakening, Avenue Q, Altar Boyz (originally mounted at the Winnipeg Fringe Theatre Festival and remounted as part of the Prairie Theatre Exchange season), and Hersteria (a new musical by Sharon Bajer/Joseph Aragon developed by WST and produced at the 2011 Winnipeg Fringe Theatre Festival. 
WST strives to employ Winnipeg actors, directors, stage managers, designers, and production staff. We endeavor to be a stepping stone for young professionals breaking into the business, and to provide a training ground for emerging artists who need to gain professional experience before advancing to larger theatres such as the Royal Manitoba Theatre Centre and Prairie Theatre Exchange. We are also entering the 15th season of StudioWorks, our preprofessional young artist program. We realize this is our strength and we hope to continue to fill this need in Winnipeg's theatre community.
We are also pleased to be part of  Winnipeg Independent Theatre (WIT), a collective group of independent small theatre companies. For more information about WIT, click here!
Yours, Kayla and Brenda
---
Winnipeg Studio Theatre Board of Directors
President – Eveyln Hecht
Officer – Aaron Maister
Officer – Debbie Shaen
Director – Benjamin Wiebe
Director – Kyla Wiebe
Director – Philipa Caplan
Director – Pam Sigurdson
Director – Rona Perlov
Director – Tracy Goltsman
Director – Ray Padua
Honorary Solicitor – Victor Bargen
Artistic Team
Artistic Director – Kayla Gordon – kaylagordon@shaw.ca
Associate Director – Brenda Gorlick – bregor@shaw.ca
Administrator – Rebekah Jones – studiotheatre@shaw.ca 
Winnipeg Studio Theatre
207-139 Tuxedo Ave
Winnipeg, MB  R3N 0H6
Email: studiotheatre@shaw.ca