ABOUT
Winnipeg Studio Theatre is a non-profit company founded in 2006 devoted to the support and development of Manitoba Artists. On our professional stage we focus on producing, creating, and developing Canadian and international contemporary plays and musicals. We strive to build bridges for artists from communities across Manitoba to the mainstages in Winnipeg and beyond. Our programming is designed to challenge our artists in a range of disciplines while also appealing to young adult performers and audience members alike, reinvigorating a new generation of theatre goers. 
Beyond our professional stage, we have also developed Studio Works Academy, which provides professional experience and mentorship to future Manitoba performers.
MANDATE
To Support the development and early stages of Manitoba artists' careers.
To create a bridge for Manitoba artists to professional stages

To produce professional productions that provide challenging and diverse material.     

To make theatre more accessible to a wider demographic of performers and audiences.
VALUES
As a company, we believe in providing a safe, brave, and supportive space for artists to explore and continue developing their own professional practice. 
We believe in making our productions accessible to all artists across the province. We will continue to examine and acknowledge the barriers that have limited artist's engagement in the past and be open to new approaches that support greater accessibility. 
We strive to be a resource to our community at large by facilitating professional experience through mentorship, and connection opportunities for artists and companies alike. 
WHO WE ARE
Artistic Director
Erin McGrath
ad@winnipegstudiotheatre.com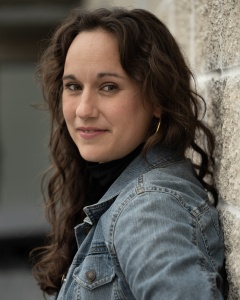 Erin McGrath is a Director, Actor and Educator. A graduate of the Randolph College for the Performing Arts she has directed and performed in major regional theatre across the country. Originally from New Brunswick, Erin relocated to Winnipeg in 2005. She has played on all of the Winnipeg professional stages. Selections include Ubuntu: The Cape Town Project (PTE), The Penelopiad (RMTC), Angels In America: Perestroika (WJT), Age of Arousal (TPM), Buddy Holly (Rainbow Stage), Sunday In The Park With George (Gallery Works), and Winnipeg's own Strike! The Musical. 
Musical Theatre is where her performance training was focused and she has had the privilege to perform across the country in productions such as Fiddler on the Roof (Chemainus Theatre Festival), Seussical, My Fair Lady (Western Canada Theatre), and Still Desire You (Alberta Theatre Projects) to name a few.
 Erin has worked as a director for MTYP as well as PTE School and the University of Winnipeg. As she transitioned into directing, she pursued a field of study into censorship in programming for teens and young adults. As a result, she has been actively developing resources to assist theatre for young audience companies and schools on both the administrative and creative side. The goal being to help support successful productions of more challenging and relevant content for a younger demographic. She has also applied this knowledge to her directing style and is creating a more physical, collaborative, and flexible process to meet the needs of young, developing, diverse professional artists.  

Associate Director
Brenda Gorlick
assocad@winnipegstudiotheatre.com
www.brendagorlick.ca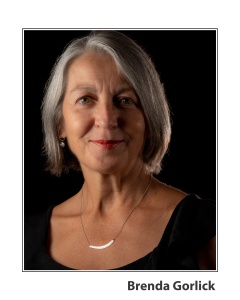 Brenda Gorlick, a Manitoba-born and bred performing artist has been a prolific part of the arts community her entire life.
As director/choreographer Brenda has designed over 250 productions nationwide and has been a member of Canada's Royal Winnipeg Ballet, the Banff Centre of Performing Arts Company and the Stratford Festival. She has gained a reputation as being the "Flash Mob Queen" of Manitoba and has designed events ranging from 1/2 time shows for the Blue Bombers to the Pan Am Games.
As a performer, Brenda's selected stage credits include Morticia in The Addams Family (Dry Cold Productions), Les Misèrables and Sister Act (Rainbow Stage), and Anita in West Side Story (Banff).
In film, she has been a principal performer in Love in Design opposite Danica McKellar, a swing dance aficionado in If It Ain't Got That, and portrayed the villain in the indie movie – the Box
She has also choreographed feature films Seance and the soon-to-be-released thriller Time Cut.
Brenda serves as Associate Artistic Director for Winnipeg Studio Theatre and helms the StudioWorks Academy & Players programs. Over the past fifteen seasons, WST has produced over forty musicals including such hits as Avenue Q, Spring Awakening, School of Rock, and the world premiere, Hysteria. She pivoted to two virtual productions during Covid including Super Happy Awesome News and Highlights from Be More Chill. She also developed a series of professional training workshops called Made in Manitoba Masterclass – Theatre edition featured in the Safe At Home initiative.
Her artistic achievements include Winnipeg Theatre Awards (Evie) for Outstanding Educator, YMCA-YWCA's Women of Distinction Award, Rainbow Stage's Wall of Fame, and WST's Award of Excellence.
Brenda is a sessional professor in dance and musical theatre at the University of Winnipeg (since 2003) and is extremely proud of her work with the Manitoba Arts Council's Artists in Schools program and Manitoba Possible's All Abilities Dancers. She is a founding member of the Winnipeg Theatre Awards and a member of the board for the Dancer Transition Resource Centre (DTRC) – a nationally based dance organization.
www.brendagorlick.ca
Administrator
Rebekah Jones
admin@winnipegstudiotheatre.com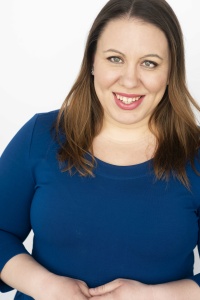 Rebekah has been involved with Winnipeg Studio Theatre and StudioWorks Academy since 2007, when Brenda began mentoring her in the role of teacher assistant. Since then, she has assisted with the Academy as well as the professional shows, and in 2020 stepped into the role of administrator.

Rebekah is a performer, choreographer, instructor, and emerging director. As a choreographer, she has worked with Celebrations/Jubilations Dinner Theatre (Winnipeg/Edmonton/Calgary), KOBA Entertainment (Bubble Guppies Live National Tour), Sarasvati (Dance Off Of Conscious Uncoupling), and numerous high school and community productions. She has also set choreography as a guest teacher with the University of Winnipeg and University of Manitoba Musical Theatre Programs. She has acted as an Assistant/Apprentice with multiple companies, including Royal Manitoba Theatre Centre (Fun Home), Rainbow Stage (Les Miserables, Shrek the Musical), Dry Cold Productions (A Man of No Importance, The Addams Family, Kiss of the Spider Woman), Winnipeg Studio Theatre (Avenue Q, Heathers). She is currently a full time instructor across disciplines for KickIt Dance Studio.

In 2007, Rebekah completed the Teacher Training Program through the Royal Winnipeg Ballet School after 3 years of professional training. During her time there she was awarded the Paddy Stone Scholarship for excellence in Musical Theatre/Jazz choreography as part of their annual First Steps Choreographic Competition.

As a performer, Rebekah has appeared at Rainbow Stage (Wizard of Oz, Mamma Mia!), Royal Manitoba Theatre Centre (Billy Elliot the Musical) and many local theatre companies. She has performed across Canada and the United States, and has even performed for Her Majesty Queen Elizabeth II.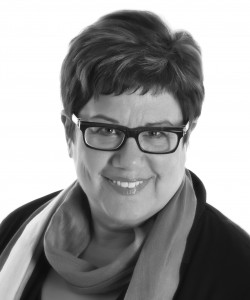 A Message From Founding Artistic Director – Kayla Gordon
I have always believed that if you want to make something happen you can, but it takes tenacity and gratitude. Henry Winkler said it best, "Tenacity gets you where you want to be and gratitude allows you not to be frustrated along the way".  It takes a Village as they say. I am glad I had the tenacity to stick with WST all these years and I am grateful to so many for helping build WST, the board of directors, writers, creative teams, the actors, the sponsors, the supporters, but in particular my colleague and pal Brenda Gorlick. Brenda has been beside me since the beginning and whose program StudioWorks Academy has been helping grow the emerging artists in our community. Many of whom have been part of our professional productions and gone on to bigger regional and Broadway productions.  So proud of them and the work.
Going forward I want to welcome Erin McGrath. Her energy is infectious, and I look forward to her vision and leadership as we move forward into the next chapter of WST.
All the Best,
Xo/Kayla G.
We are also pleased to be part of  Winnipeg Independent Theatre (WIT), for more information click here!
---
Winnipeg Studio Theatre Board of Directors
President – Tracy Goltsman
Secretary – Aaron Maister
Treasurer – Ray Padua
Director – Evan Wechnenko
Director – Abbie Buenafe
Director – Victor Bargen
Director – Eugenia Lehman
Director – Sarah Luby
Director– Tracy Barr Baraza
Past President – Evelyn Hecht
Winnipeg Studio Theatre