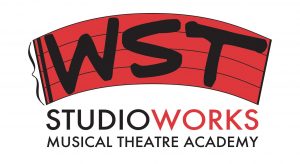 Winnipeg Studio Theatre offers Musical Theatre classes for youth and adults throughout the year. For more information on the program contact Brenda Gorlick at bregor@shaw.ca or click on the drop down tab on the StudioWorks menu.
Made in Manitoba Masterclass Series – Safe at Home Theatre Arts Edition – https://winnipegstudiotheatre.com/workshops/
StudioWorks Academy – https://winnipegstudiotheatre.com/studioworks/jr-sr-studioworks/
In the News!
StudioWorks is the training wing of Winnipeg Studio Theatre and has guided hundreds of students to find their passion in the world of musical theatre over the past decade. WST would like to celebrate the many emerging artists who have been scholarship recipients or who been mentored by the artistic team. We look forward to offering ongoing guidance and support to practitioners of our favourite art form – Musical Theatre.
**Jade Repeta – Bursary
Kelsey Todd – Mentee – Thompson, MB
Julie Pawlychka – YoungStars Scholarship
Wes Rambo – YoungStars Scholarship
Nathan Costa- YoungStars Scholarship
**Markian Tarasiuk – YoungStars Scholarship
Julie Lumsden – Gleek Squad Scholarship
Andrea Macasaet – Gleek Squad Scholarship
Brandy Schnerch – Summer StudioWorks Scholarship
Connor Coughlin – StudioWorks Scholarship
Tyler Leighton – StudioWorks Scholarship
Alyssa Crockett – Summer StudioWorks Scholarship
Anthony Dizan – Summer StudioWorks Scholarship
Elliot Lazar- StudioWorks Mentee
Chase Winnicky – StudioWorks Scholarship Recipient
Robert Piche – StudioWorks Scholarship/Mentee
Alyssa Crockett – Winter bursary
Hannah Wigglesworth – Winter bursary
Elena Franklin – Summer Scholarship
Samantha Watts-Hutchings – Summer Scholarship
Amy van Bergen – Summer Scholarship