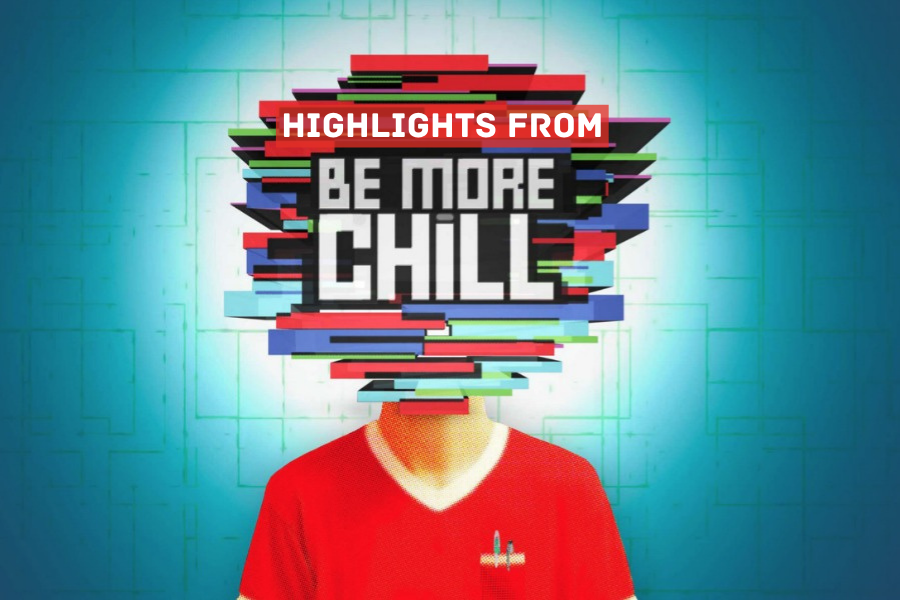 Don't miss our exclusive online premiere coming up June 24th!
Tickets: $10.00; payment by PayPal…click HERE!
Based on the novel by Ned Vizzini, Be More Chill is the story of Jeremy Heere, your average, nothing-special teenager at Middleborough High in nothing-special New Jersey. Enter the SQUIP (Super Quantum Unit Intel Processor); a Japanese nanocomputer in the form of an easy-to-swallow pill. The SQUIP will implant itself in your brain and tell you what to wear, what to say, and how to act to achieve ultimate coolness. Seems like an easy choice, until things with the SQUIP take an unexpected, darker turn.
is Jeremy willing to lose his best friend, his crush, his classmates, and the whole world, all in an effort to be more chill? Set to a hot pop-rock score by Joe Iconis, Be More Chill is a hilarious sci-fi tale of high school and one boy's quest to fit in.