The Kayla Gordon Musical Theatre Award 
Kayla Gordon, founder of Winnipeg Studio Theatre, director, producer and professor at UofW and UofM. 
For over 40 years she has worked tirelessly with emerging and established artists helping them grow and sustain their careers in Winnipeg and beyond. The Musical Theatre Artist Award, for $500.00, reflects her passion and invaluable support to the artists in Winnipeg. The award is presented at the Winnipeg Theatre Awards every 2nd year to a promising triple-threat artist (actor, singer and dancer) and provides the artist the opportunity to advance their career through financial assistance, mentorship, and increased exposure.
Eligibility & Requirements: Applicants must be 18 years and older and strive toward making performance and/or theatre education their future objective.  Include applicants bio, headshot, a short video (max 2 min. long) showcasing  musical theatre strengths, and 1 or 2 letters of support.
Please send your digital package to admin@winnipegstudiotheatre.com by March 1st, 2022
---
Congratulations to Alyssa Crockett, the inaugural recipient of the Kayla Gordon Musical Theatre Award!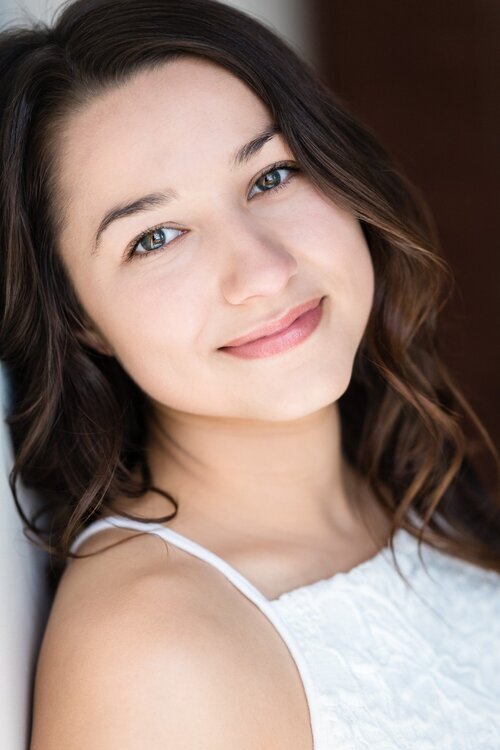 Alyssa is a born and raised Winnipeg performer. She is currently attending the University of Winnipeg and is focusing on Theatre and Psychology. Alyssa was part of the 2019/2020 class of The Village Conservatory and is currently in enrolled in the 2020/21 class. Select credits include: Cinderella (Rainbow Stage), A Chorus Line (RBS/WSO), Twelfth Night (The Village Conservatory), Baby Shark (Koba Entertainment), Pippin (WST/ The Village Conservatory), Chicago (Pizza Party Productions), Reefer Madness, American Idiot (WST), Legally Blonde, Urinetown (StudioWorks).
ACCEPTANCE VIDEO:
---
Congrats to Brenda Gorlick for receiving the Winnipeg Theatre (EVIE) Theatre Educator Award in 2020!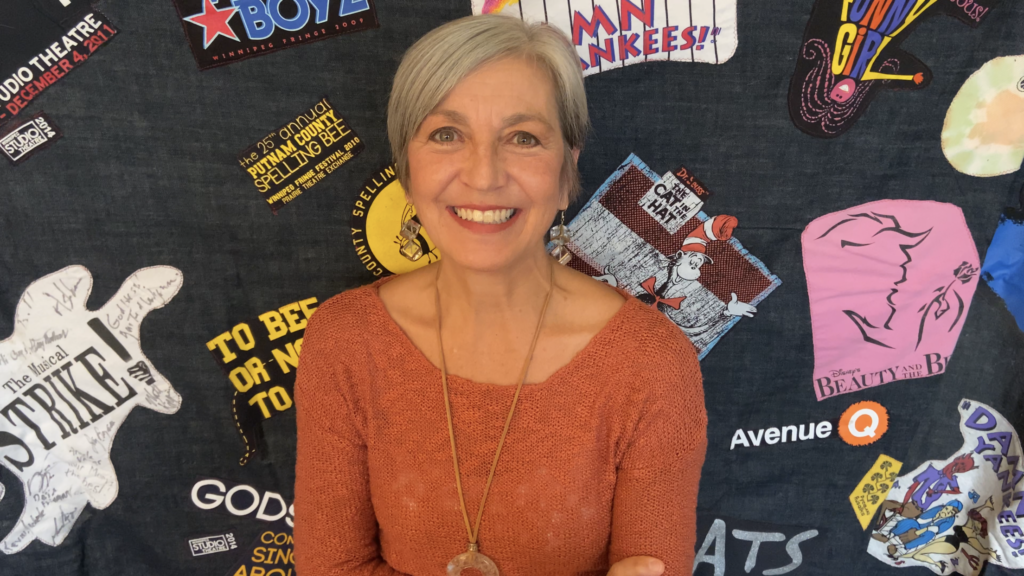 BRENDA GORLICK is deeply connected to the local performing arts community – from youth to adults, people with disabilities and the elderly. She has worked with every major arts group, including the Royal Winnipeg Ballet, Royal Manitoba Theatre Centre, Manitoba Opera Association, Winnipeg Symphony Orchestra, Rainbow Stage, Dry Cold Productions, Théâtre Cercle Molière, and her home company – Winnipeg Studio Theatre. A proud mother of two sons, Brenda is a fount of boundless energy – creating over 250 productions at theatres and schools throughout Manitoba. She has also been an anchor teacher in the "Artist in the Schools" programme where, for nearly 30 years, she has taught performing arts to thousands of Manitoba students of all ages and levels in local, rural, and northern communities. Brenda has an incredible gift of working with and mentoring emerging artists – a role she relishes also in her work with Winnipeg Studio Theatre. She is a deeply skilled educator who allows her students the freedom to explore, play and ultimately grow into well rounded performers – taking them to stages in Winnipeg as well as Broadway and beyond. Brenda has devoted her life to teaching and truly understands how to educate her students – not only to instill knowledge in them but to gift them with the confidence to become educators and performers themselves. She is fearless, unflappable, up to any challenge and most importantly, kind. Brenda is an artist, a loyal colleague, a teacher, and a deeply skilled mentor to emerging and professional artists alike.
CTV INTERVIEW – https://winnipeg.ctvnews.ca/video?clipId=2066943&jwsource=cl 
ACCEPTANCE VIDEO: